A tough-duty implement OEM outsources aggressively to reduce the cost of fabricating replacement wear components for its assemblies. The collaboration with Schaffer Manufacturing has grown from 17 parts in 2010 to 82 different items today. A significant portion of the parts Schaffer fabricates and manages, Kanban-style, to support the customer's sophisticated just-in-time production system is manufactured from Hardox® wear plate.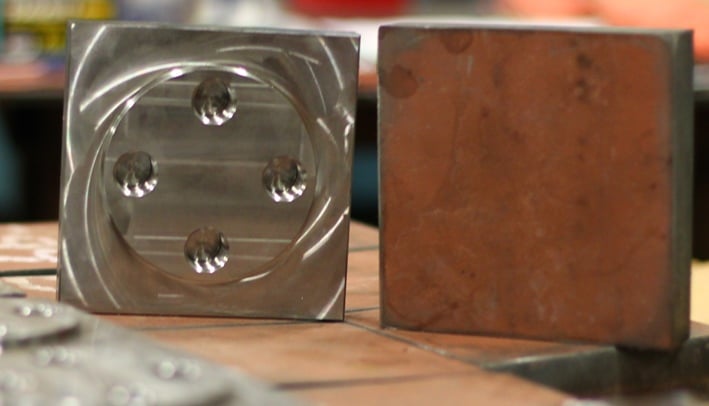 The supply chain partnership is complex, fast-moving and must adapt constantly to reflect variables ranging from OEM production schedules to fluctuating raw material costs. But the expectations extend well beyond a supplier-managed, quick turn inventory and price monitoring. With 17 years of Hardox technical experience as a distributor and heavy steel fabricator working with the industry's premier abrasion-resistant material, Schaffer also works closely with the OEM on design and engineering.
Recent collaborations included: upgrading a key wear component from annealed 4140-grade steel to Hardox 500 plate; transitioning a design from cast steel to a strength-improving grade-50 steel; and reducing a per-unit component cost $200 by replacing forming and a secondary machining operation with a slot-and-tab design solution.