When it comes to metal fabrication, the welders and the operators running fiber lasers or 600-ton press brakes claim to have all the fun. But the folks in Engineering have it pretty good, too. There's nothing like a little research and development (R&D) to get blood pumping in the morning.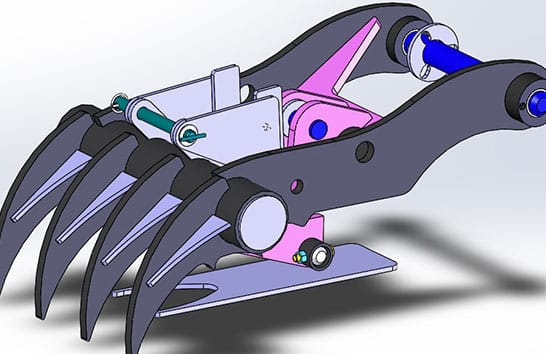 Here are some examples of customers providing Schaffer with opportunities to collaborate on product design and engineering:
A new phone being sold into commercial accounts hit the market without an adjustable mounting system versatile enough to accommodate varying installations. Schaffer developed original concepts and handled design engineering for a unique, first-to-market sheet metal innovation.
The manufacturer launching a complex, multi-component product needed an assembly-stage fixture to accelerate production, minimize labor and accommodate a range of dimensions across multiple models. The Schaffer metal fabrication solution was a modular design using interchangeable jig components.
The Engineering team at Schaffer gets involved frequently in component forensics – particularly for severe-duty equipment and mining applications – to enhance the design, manufacturability and cost factor of wear parts that affect production uptime. Improvement opportunities range from material selection that extends wear life . . . to design-for-manufacturability that takes zero-value operations (and cost) out of a fabrication process.
We're lucky. When you're in the business of making things – whether it's sheet metal or heavy fabrication – there are many opportunities, and lots of supply chain reasons, to work on finding new and better ways.