Schaffer Manufacturing has grown up in the heart of the Midwest agriculture industry. We utilize our single-source, large-toolbox capability – combining heavy metal fabrication, sheet metal fabrication, painting, inventory management and transportation – to form strong collaborations with agriculture equipment manufacturers.
Especially with OEMs that require large, heavy weldments and complex assemblies.
Working with agriculture OEMs also gives us a front-row seat to the constant change that is part of bringing new farm equipment ideas to market. The Schaffer Engineering team works side-by-side with agriculture OEMs product developers to design for manufacturability, optimize functionality, and manage supply chain costs.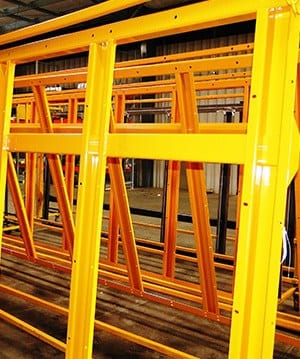 Schaffer Manufacturing fabrication for agriculture OEMs includes:
Cultivators
Harvesters
Planters
Seeders
Dump Carts
Tillage Blades
Bury Blades
Cable-plow
Replacement Wear Parts