The supply chain is a target-rich environment for finding opportunities to shift risk and cost beyond the walls of your own operation. For that reason, a contract metal fabrication relationship that's truly a partnership – and not just arm's length purchasing transactions – gives you an option to pull product from supplier-managed inventory.
Using established, tested and proven inventory management processes and systems, Schaffer Manufacturing collaborates with customers to:
Capture per-unit cost efficiency through volume manufacturing
Buy materials in volume to lock-in discounts and avoid exposure to cost fluctuations
Eliminate inventory carrying costs
Prevent supply chain disruptions related to material lead times
Incorporate lot tracing and tracking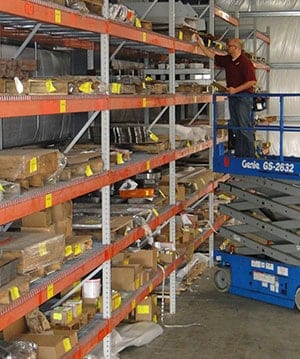 Schaffer Manufacturing operations in Milltown, Wis., include 13,000 square feet of inventory space.